I made a mount to lift my laptop off the surface of my desk: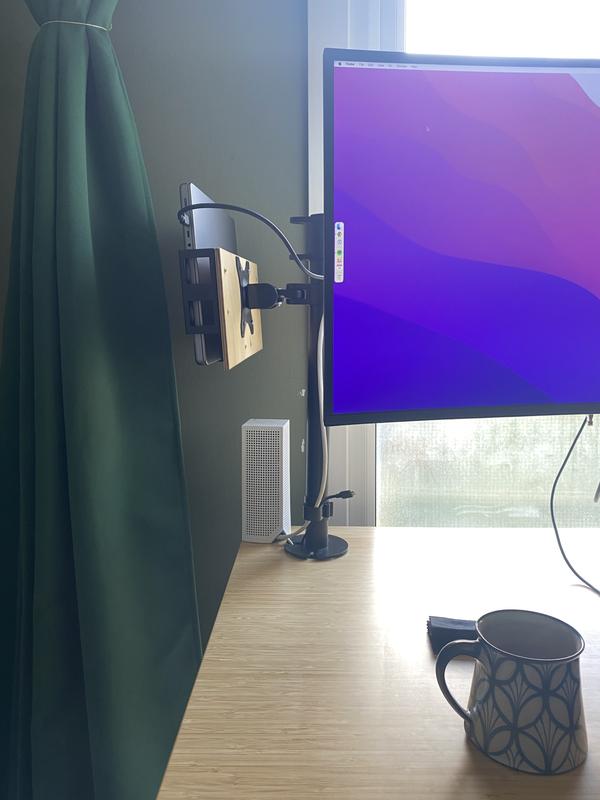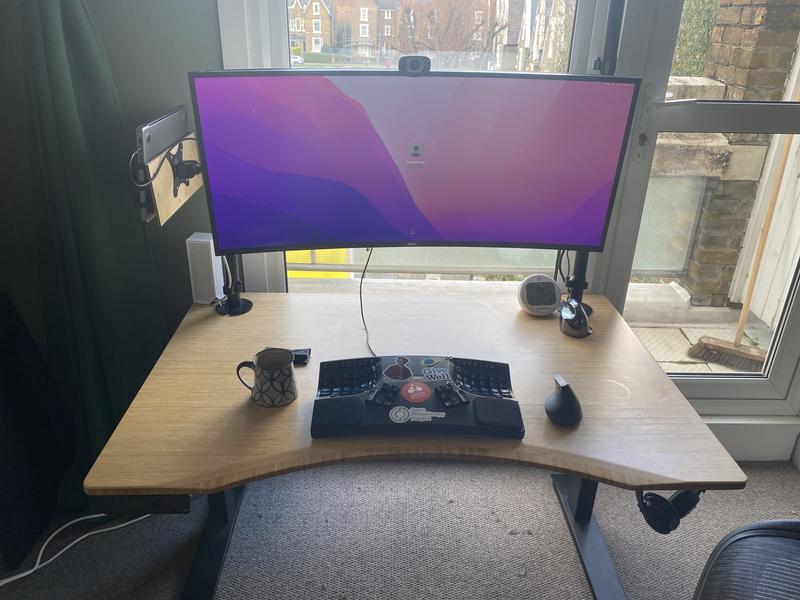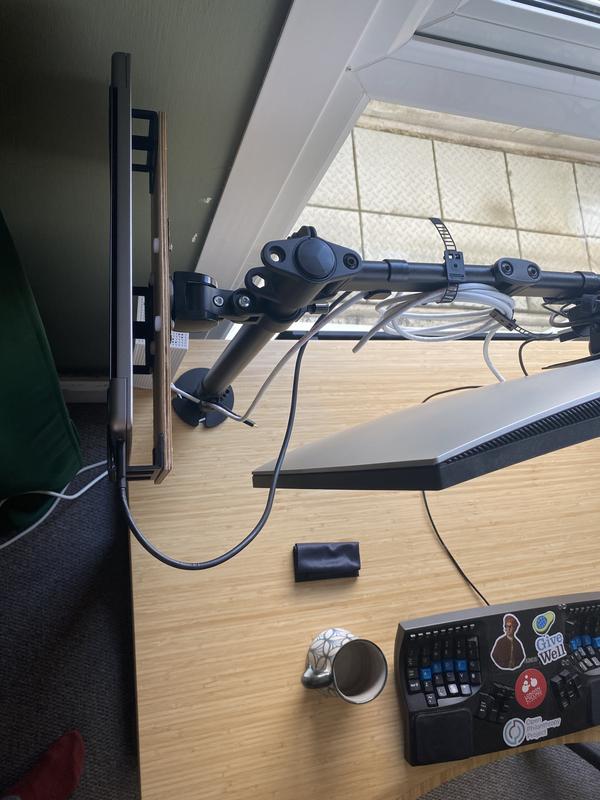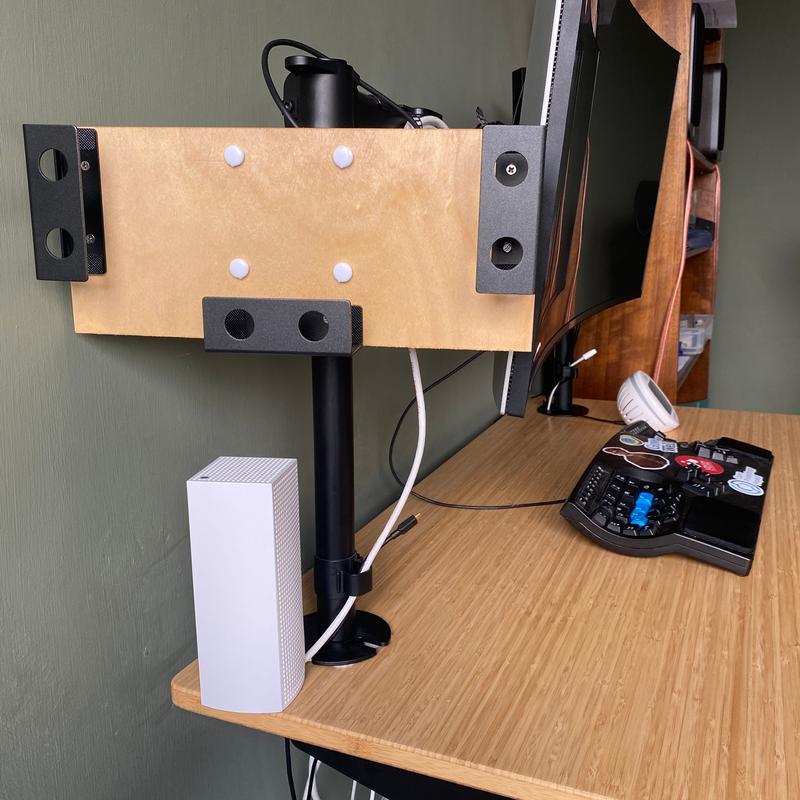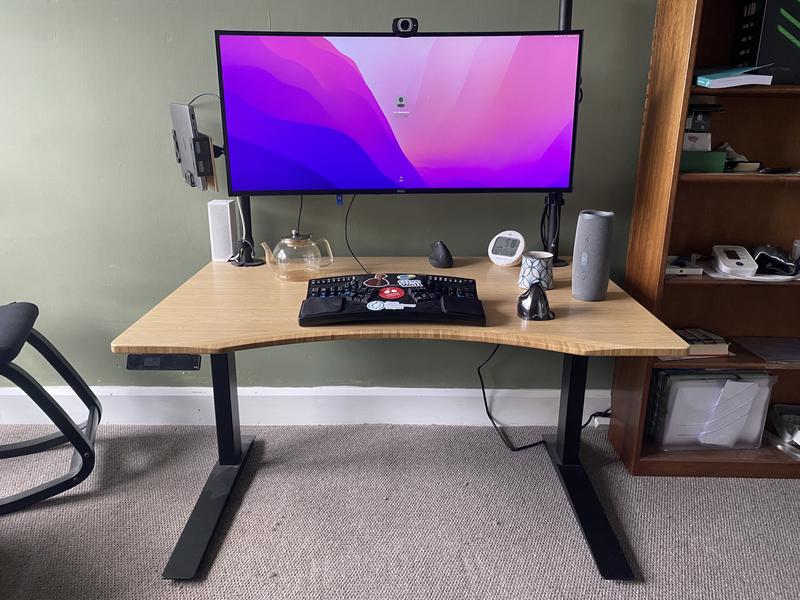 I operate my laptop with its lid closed, using only an external monitor. The downside is that the closed laptop is a useless rectangle that takes up a lot of precious desk space. This type of product would have solved 80% of the problem: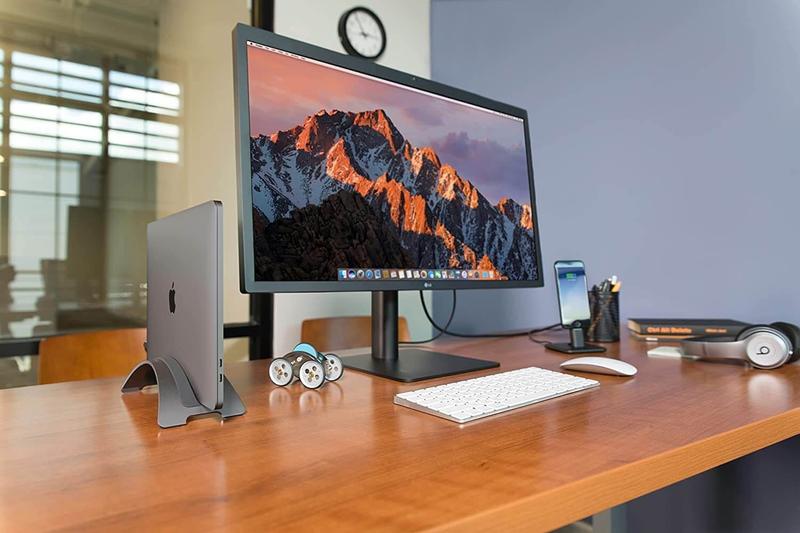 However, even more space could be saved by removing the laptop from the desk entirely. A pole or stand of some sort is already needed anyway to hold up the monitor, so why not use it to hold the laptop as well?
My solution consists of two repurposed commercially available products, along with a piece of 6mm birch plywood to hold them together.
Attached to the monitor pole, we have a VESA mount that can tilt and swivel. Instead of holding a monitor, it's holding the wooden plank.
On the other side of the plank, we have 4 pieces of metal sold as an under-desk laptop mount:
Details
To keep the setup compact, we want the pole-to-VESA piece to be as short as possible. There are zillions of pole-mounted VESA monitor arms to choose from, but finding something without the arm was a bit more difficult.
All inputs were sourced from the internet:
I ordered the wood cut to measure from woodsheets.com , which cost £8.60 including shipping.
The pole mount was £13.77 from Amazon
The under-desk mounting solution was £16.99 from Amazon
I used linseed oil to give the wood a nicer finish; this is of course optional but the aesthetic improvement is significant.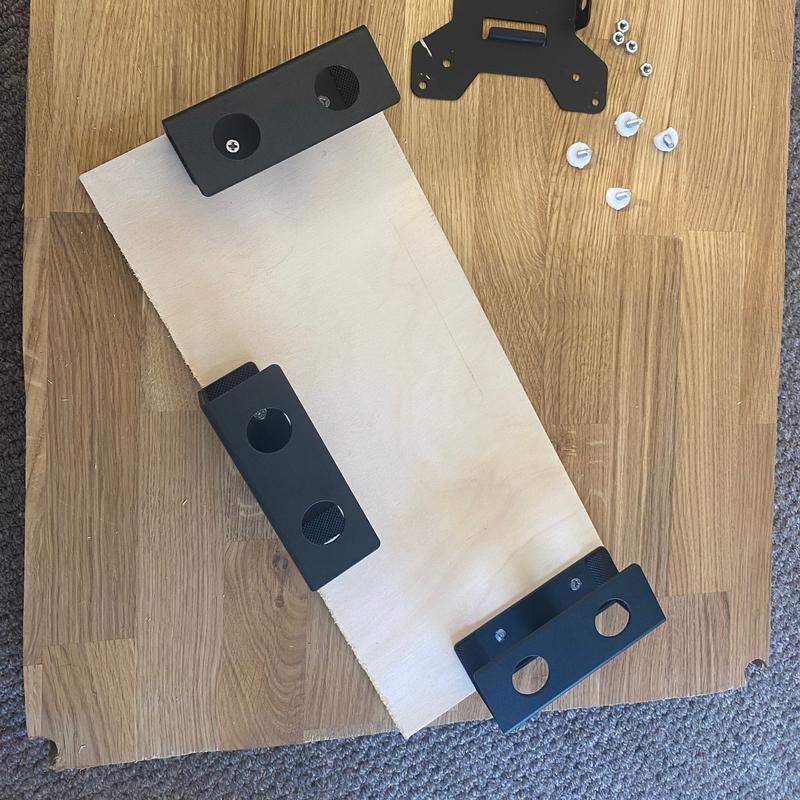 The "under-desk" bits come with little silicon-ish pads to avoid scratching the laptop. Similarly, I put plastic caps on the screw heads on the laptop side:
Had I realised these would be needed, I would probably have chosen to use glue instead of screws to attach the wood to the VESA mount.
After completing this project, I also mounted a 3.5 inch external hard drive enclosure in a similar way. I glued it directly to the VESA mount. Arbitrary objects could be thus held aloft. The scope of this innovation has no limits currently known to science.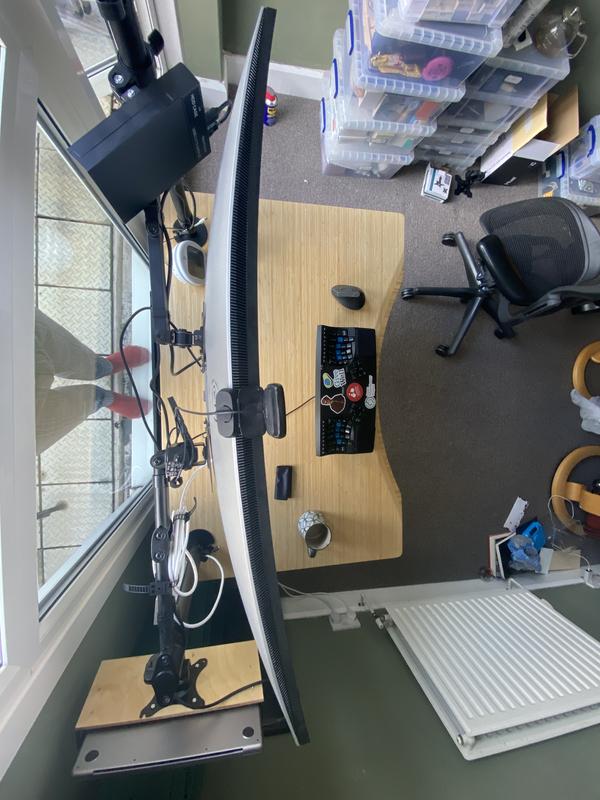 As I have two poles, I put the hard drive on the other pole, but it would have comfortably fit on the first pole.
Previous versions of this idea
For my previous attempt, I hand-sawed a piece of scrap wood from a previous project. This looked tolerable, but for £8.60 it was worth having another piece cut to size: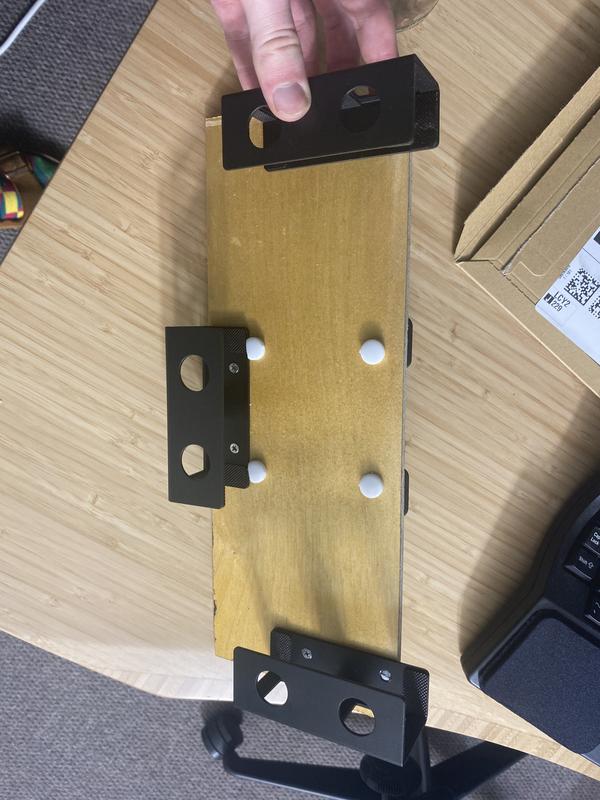 My initial idea was to use a VESA mount and a cheap laptop sleeve. I used this for several months: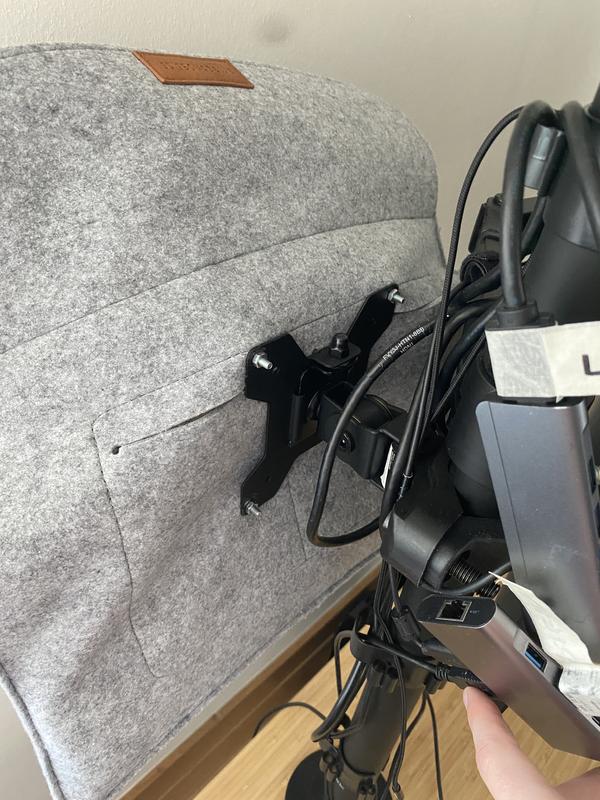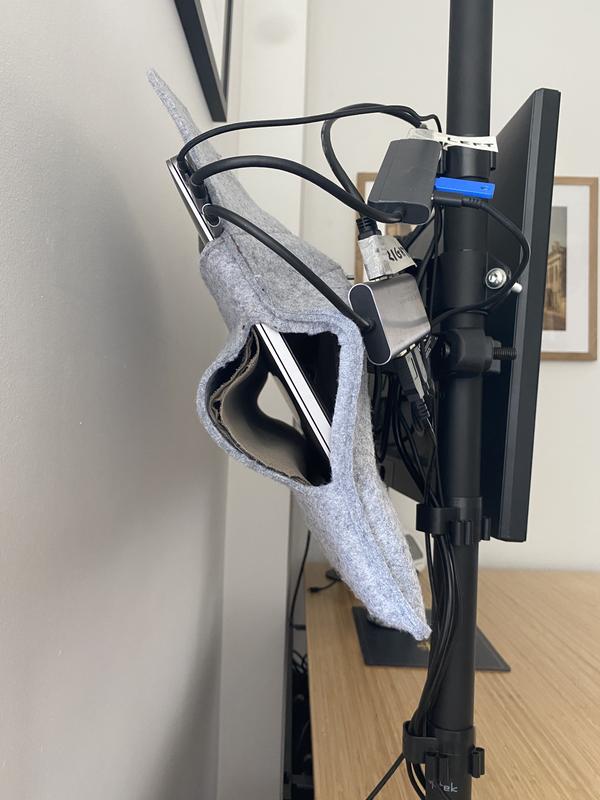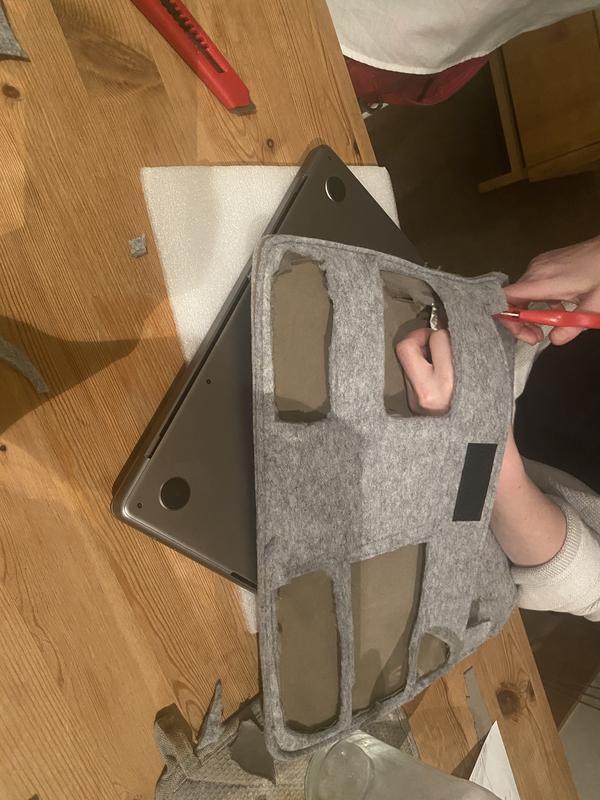 However, inserting and removing the laptop was rather inconvenient because the sleeve lacks rigidity. With the wood-based solution, it's a simple one-handed process. The sleeve also has worse heat dissipation, despite the addition of aeration holes.
August 3, 2023